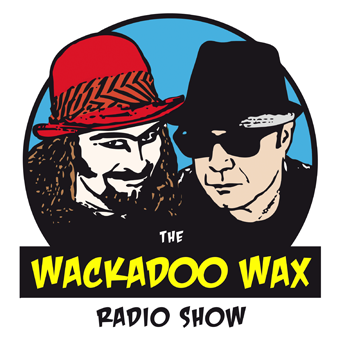 Broadcasting from their secret bunker located somewhere in the vast outback of the Sierra Umphweephwee region of Southwestern Ohio, the backgrounds of these dubious characters are, by turns, shadowy, sordid and silly.
There is little record of A. Ghastlee Ghoul's existence before the year 1987, when he first popped up onstage at a comedy club in Southwestern, Ohio. From there he is known to have hosted a cable access television program called The Ghastlee Movie Show as well as making regular appearances in and around the vicinity of Southwestern Ohio for over twenty years. Numerous newspaper articles and social media sites list his hometown and current location as Southwestern Ohio.
Authorities have yet to triangulate his exact whereabouts and are currently searching in Lower Toonisia.
This walking pestilence in greasepaint has been known to play and "sing" with a band called Splattertude, has appeared in films including American Scary and Every Other Day is Halloween, and co-authored the novel Underpants of the Dead under the pseudonym "A.J. Redumar".
Turn-ons: 1960's cartoons and sitcoms.
Turns-offs: People who make up ridiculous biographies for themselves, watermelon flavored bubble gum, and anyone calling themselves "Comrade".
Comrade X Munson (alias: Boffo the Jolliest Clown, AKA: The Epitome of Evil, DBA: Hershel Squirtsman) has been a constant thorn in the side of civilized society ever since he was conjured into existence by a group of disenfranchised Cleveland carnival workers sometime in the mid 20th century. After failing miserably at oiling the Tilt-A-Whirl, greasing the gears on the dark ride, and grooming the horses on lead-painted carousels, his natural skills became all-too-evidently apparent. He was put to work twisting balloons into three-dimensional Rorschach tests for the disoriented throngs coming out of the mirror maze. He is highly skilled in the arts of fomenting revolution in fourth-world countries and handing out Skee-ball prizes on various mid-western midways. Munson has been in hot pursuit of Boris Badenov since 1959 and once nearly caught him in Pottsylvania in 1964.
Distinguishing marks: include a mole shaped like Ernie Kovacs on his upper lip, which he attempts to disguise with a fake scar made from Silly-Putty and chewing gum.
Likes: Anything you don't.
Dislikes: All that other stuff.
It has been conjectured that these two are involved in some insidious, musical mind-control experimentation— or are, perhaps, just trying to drag the listening public down to their level. In either case, contact with their self-described "Wackadoo" should be undertaken with the strictest of caution. It is strongly suggested that their behavior not be encouraged.