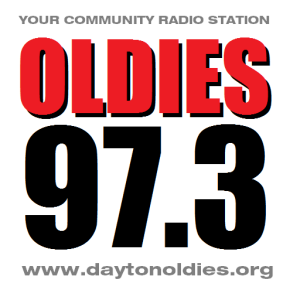 Click the

Jukebox

to hear WSWO Oldies 97.3 FM Online

Welcome to the website of Oldies 97.3, the Dayton Area's only community oldies station. When we're not playing the hits of the 50's, 60's and 70's, we're bringing you live sports broadcasts of the Wayne High School Warriors, live community events, hourly community announcements, and weekly programs such as big band music and Sunday morning church broadcast.

WSWO-LP / Oldies 97.3FM is a 100% volunteer staffed, non-profit, community radio station. We are listener supported and depend on donations for operational expenses. Please consider a tax deductible, monetary donation to keep the music on the dial and streaming around the world!
                      Online Streaming & Mobile Apps:
Click the

Jukebox

at the top of any page to listen on-line.
Click the buttons below to download mobile apps for mobile devices.


Last 20 Songs Played
Wayne High School Sports
Congratulations to Wayne Warrior Basketball — 2015 Division I State Champions!
Support our Business Underwriters
Our business underwriters provide the majority of the needed financial support to keep this community radio station on the air. Please let them know that you appreciate their support of Oldies 97.3 Radio and Wayne Sports broadcasts. A list of our business supporters can be found by clicking here.
Oldies 97.3 on Facebook
If you are a Facebook user and want to hear the latest updates on Oldies 97.3 Radio, become a fan of WSWO by clicking on this link.
Oldies 97.3 on Twitter
Follow us on Twitter by clicking here!
Oldies 97.3 Donation Form
We can't survive without the generous contributions of the community businesses and our listeners. If you wish to donate to Oldies 97.3, click HERE for the Donation Form or donate through PayPal using the link below or on Top of any Web Page.

 Or CLICK HERE to Donate!
Contact Us

——————————————————————————————————————
Contents of this Web Site Copyright ©2015 Southwestern Ohio Public Radio. All Rights Reserved.
P.O. Box 24121, Huber Heights, Ohio, 45424